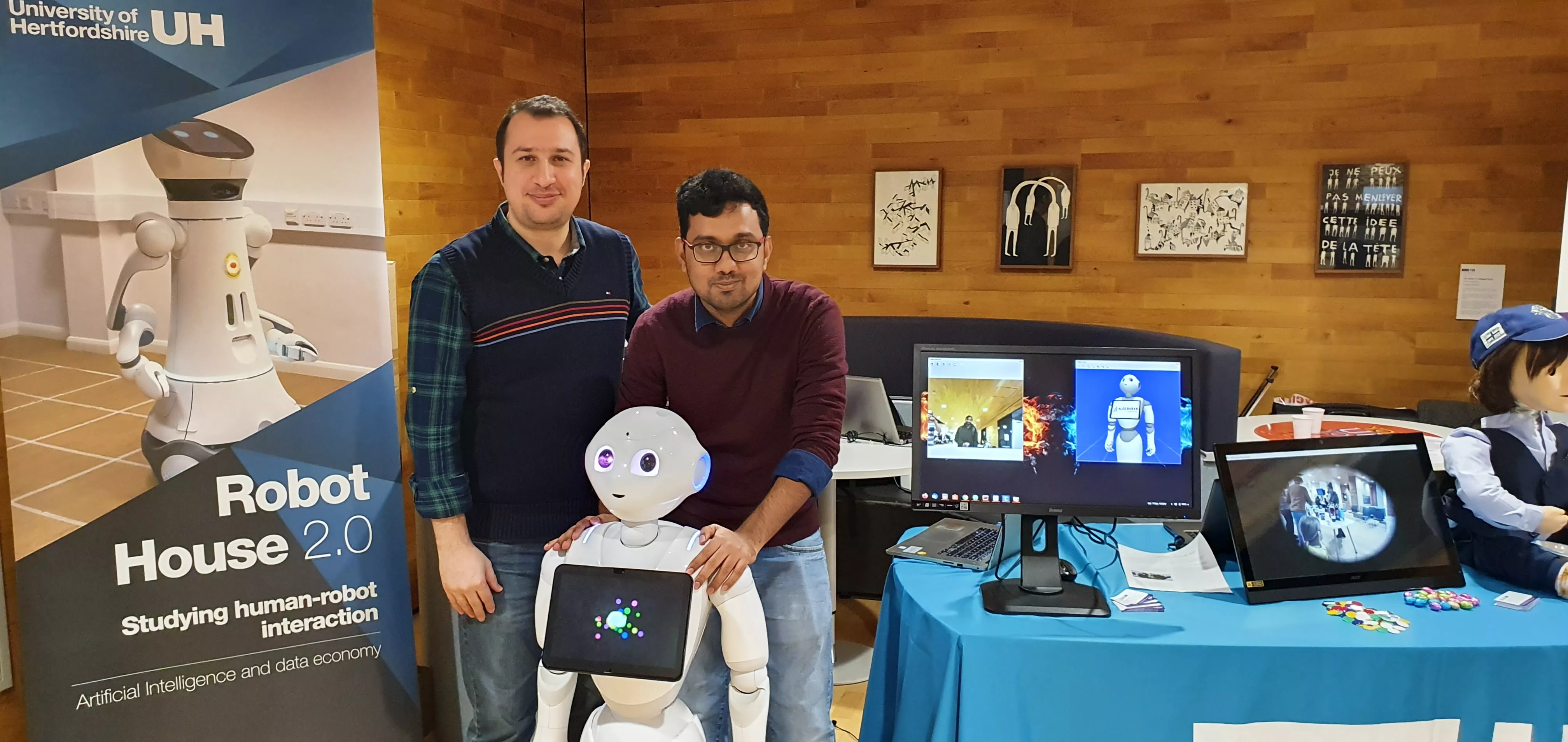 Following up on last year's event, Robot House will join .helloworld@Herts Computing Fair and Fun Day again this upcoming weekend. The event is organised by the British Computer Society (BCS) Hertfordshire Branch and takes place Saturday 7 March at the New Chapman Lounge, University of Hertfordshire College Lane campus.
During the whole event, two of our PhD students will provide the possibility to live interact with Pepper, observe its capabilities, and gain insights about its inner workings. Vignesh Velmurugan and Mohammad Bamorovat Abadi will also be happy introduce you to Robot House research and how Pepper is used in human-robot interaction experiments.
The BCS further invites you to experience a range of classic computing devices and other interesting, fun and educational stalls and exhibits suitable for all ages, experience levels and interests. You can further have fun solving puzzles of a various difficulty levels whether you are experienced or a total novice. A range of prizes are available across a number of challenges and for different experience levels/ages. Entry is free for all and refreshments will be provided.
You are encouraged to bring your own laptop, tablet or smartphone to help in some of the challenges but a limited number of loan devices will be available on a first come, first serve basis.
Meet the resident robots that can participate in research studies inside the Robot House, including the Care-O-bot 4.
Robot House has opened its doors to academia and industry in the UK and internationally. Find out how to access the facility.