Robot House has been accepted and confirmed as a part of Robot Lab Live 2022, a virtual showcase of cutting-edge robotics technology, and the flagship event of the UK Festival of Robotics. Robot Lab Live is a mass simultaneous robotics livestream event on YouTube, featuring some of the UK's top robotics groups. During the 2-hour event on 4pm - 6pm on 22 June 2022, Robot House together with 11 other teams show-off cutting-edge robots and autonomous systems to members of the public, offering audience members the chance to flick between demos. Last year's Robot Lab Live attracted over 2500 live viewers on YouTube, with thousands more watching the playbacks later.
At Robot Lab Live 2022, we welcome viewers to virtually visit the Robot House at the University of Hertfordshire and experience how human-robot interaction research in a domestic environment can look like. You will be part of a situation where someone living in the house welcomes a friend for a cup of tea and to tour the house together. During that, you can observe, from different perspectives, how our robots use their capabilities in interaction with humans and you can learn how robots might be able to provide people with social, physical and cognitive support in their daily lives.
Robot House will participate with a team of researchers led by Patrick Holthaus and Farshid Amirabdollahian. The entire team who together develop and present the live demonstration consists of one postdoctoral research fellow and four PhD students, all currently working on exciting projects around Robot House, covering aspects of trust in human-robot interaction, human daily activity recognition, or personalised robotics.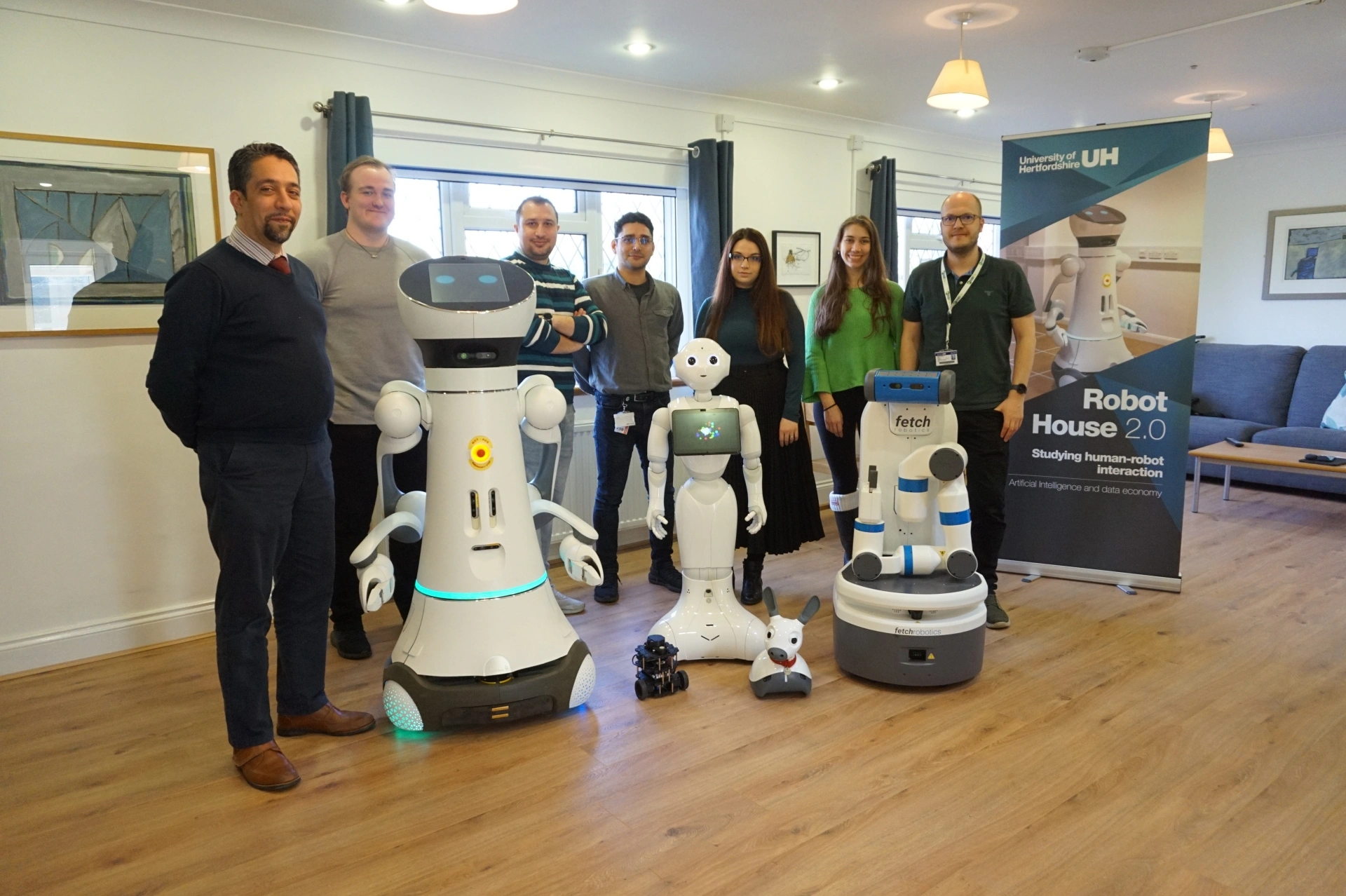 Read more about our team on bit.ly/rll-robot-house and find recordings of our demonstration and of all the teams on the YouTube channel of UKRobotics.
Learn how Robot House has been covered by local, national, and international media.
Robot House has opened its doors to academia and industry in the UK and internationally. Find out how to access the facility.