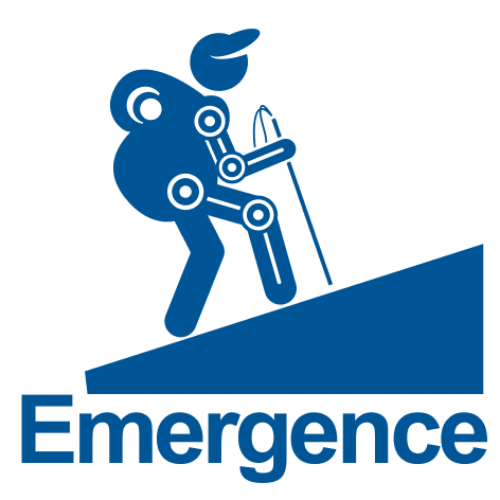 The EMERGENCE network are delighted to announce a Co-creation Methodology Workshop in Hertfordshire to learn more about the second Robotics for Frailty Challenge funding call. This workshop will be aimed at individuals who are interested in submitting proposals for the call and also at those who are interested in learning more about co-creation for designing healthcare robotics solutions. This workshop will be held Thursday, 27th of April 2023 at the University of Hertfordshire, College Lane campus as a full-day event with in-person attendance, where you will be able to meet partners from the network's team and can enjoy a virtual tour and demonstration of the Robot House.
Please register here if you want to attend the workshop.
Following attendance at one of our co-creation methodology workshops, participants will be eligible to apply for feasibility funding via the second Robotics for Frailty Challenge funding call. We are looking to fund research-driven proposals that engage with the themes which have emerged from the network's requirement-gathering activities and which will advance the state of the art in robotics towards transforming health and social care, with an emphasis on real-world adoption and deployment. In this second round of funding, the network is looking to fund one large project (up to £50,000 at 80% FEC) and up to five smaller focused studies (each between £10,000 and £25,000 at 80% FEC). Key dates are for the application process in this round are:
20 April: Registration deadline for co-creation methodology workshops
27 April: Co-creation methodology workshop (Hertfordshire)
26 June: Deadline for submission of Initial Proposal
17 July: Notification of proposal outcome
25 July: Co-creation workshop (online)
11 September: Deadline for submission of full proposal
01 November: Latest date for project commencement
Please find further information about the co-creation methodology workshops here and do not hesitate to get in touch with the team informally prior to registering or submitting an application.
Researchers from University of Hertfordshire and beyond are exploring new ideas around human-robot interaction.
Please get in touch to discuss booking requests, collaborative research ideas and how to access the Robot House facility.