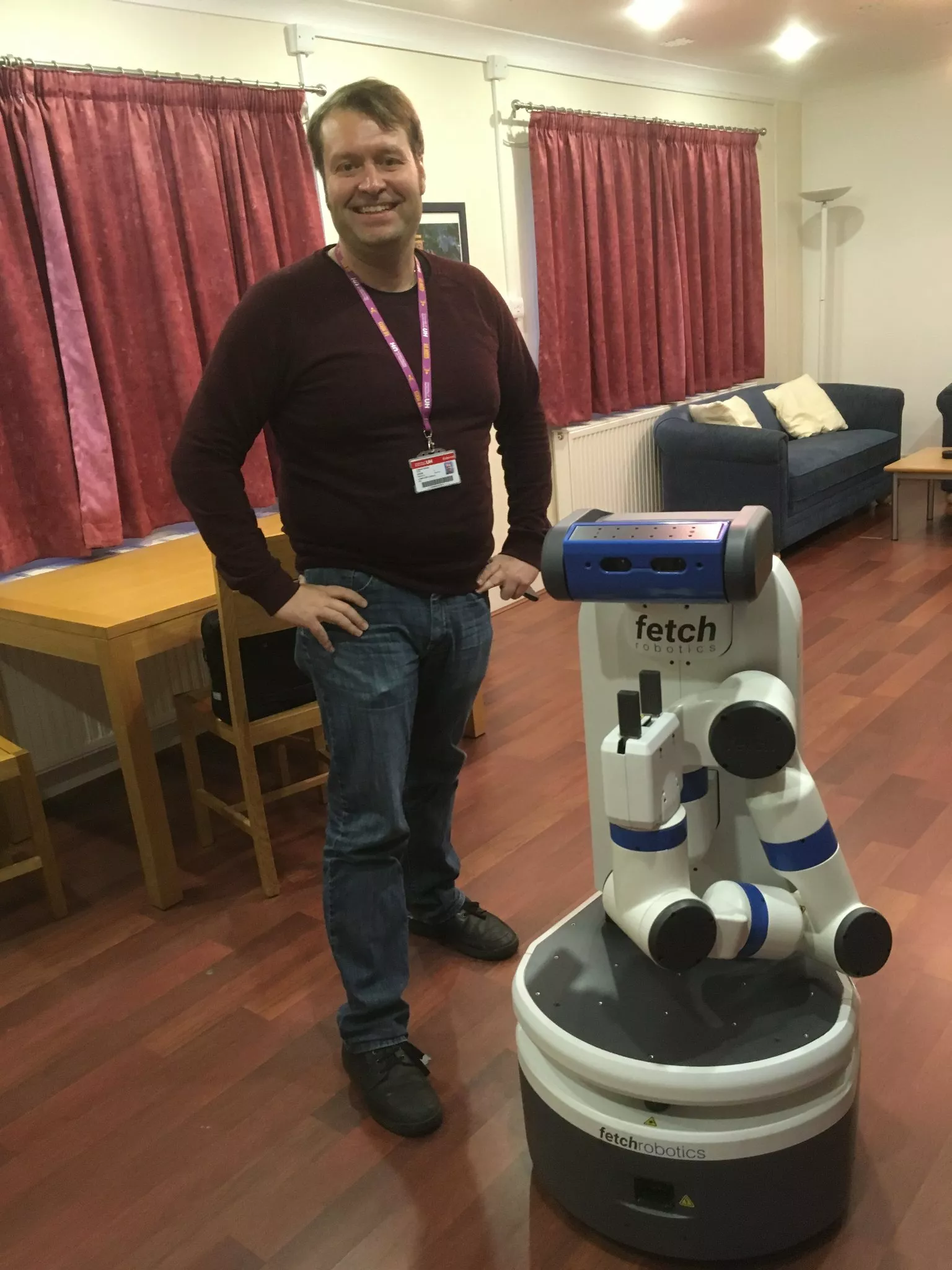 The Robot House has welcomed a visiting researcher from University of Oslo's Research Group for Robotics and Intelligent Systems (ROBIN).
Doctoral research fellow Trenton Schulz is using the facility to design new, user-centred adaptive technologies for use in care settings, as part of the Group's Multimodal Elderly Care Systems (MECS) project, funded by the Research Council of Norway.
The overall aim of the project is to create and evaluate mobile robotic systems that can sense, learn and predict future events in a home environment, such as falls among older people.
The project also seeks to demonstrate the benefits, in terms of robot performance and protecting personal privacy, of applying sensors and cameras to a robot companion, as opposed to installing them in the home itself.
Trenton has configured our mobile Fetch research platform and recruited study participants in preparation for his first experiments. He even made time for some dancing.
Meet the resident robots that can participate in research studies inside the Robot House, including the Care-O-bot 4.
Robot House has opened its doors to academia and industry in the UK and internationally. Find out how to access the facility.