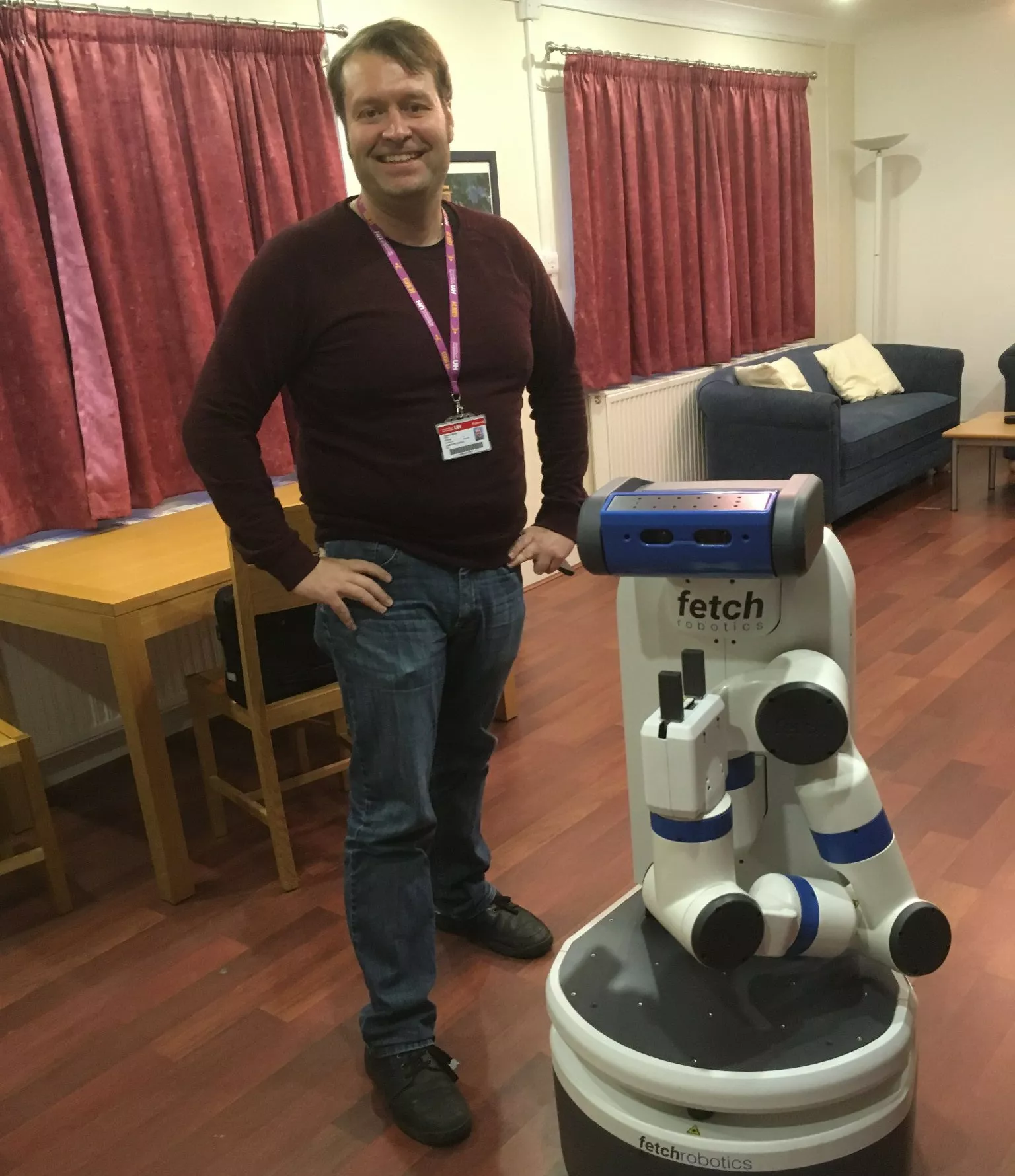 The Robot House has welcomed a visiting researcher from University of Oslo's Research Group for Robotics and Intelligent Systems (ROBIN).
Doctoral research fellow Trenton Schulz is using the facility to design new, user-centred adaptive technologies for use in care settings, as part of the Group's Multimodal Elderly Care Systems (MECS) project, funded by the Research Council of Norway.
The overall aim of the project is to create and evaluate mobile robotic systems that can sense, learn and predict future events in a home environment, such as falls among older people.
more ...